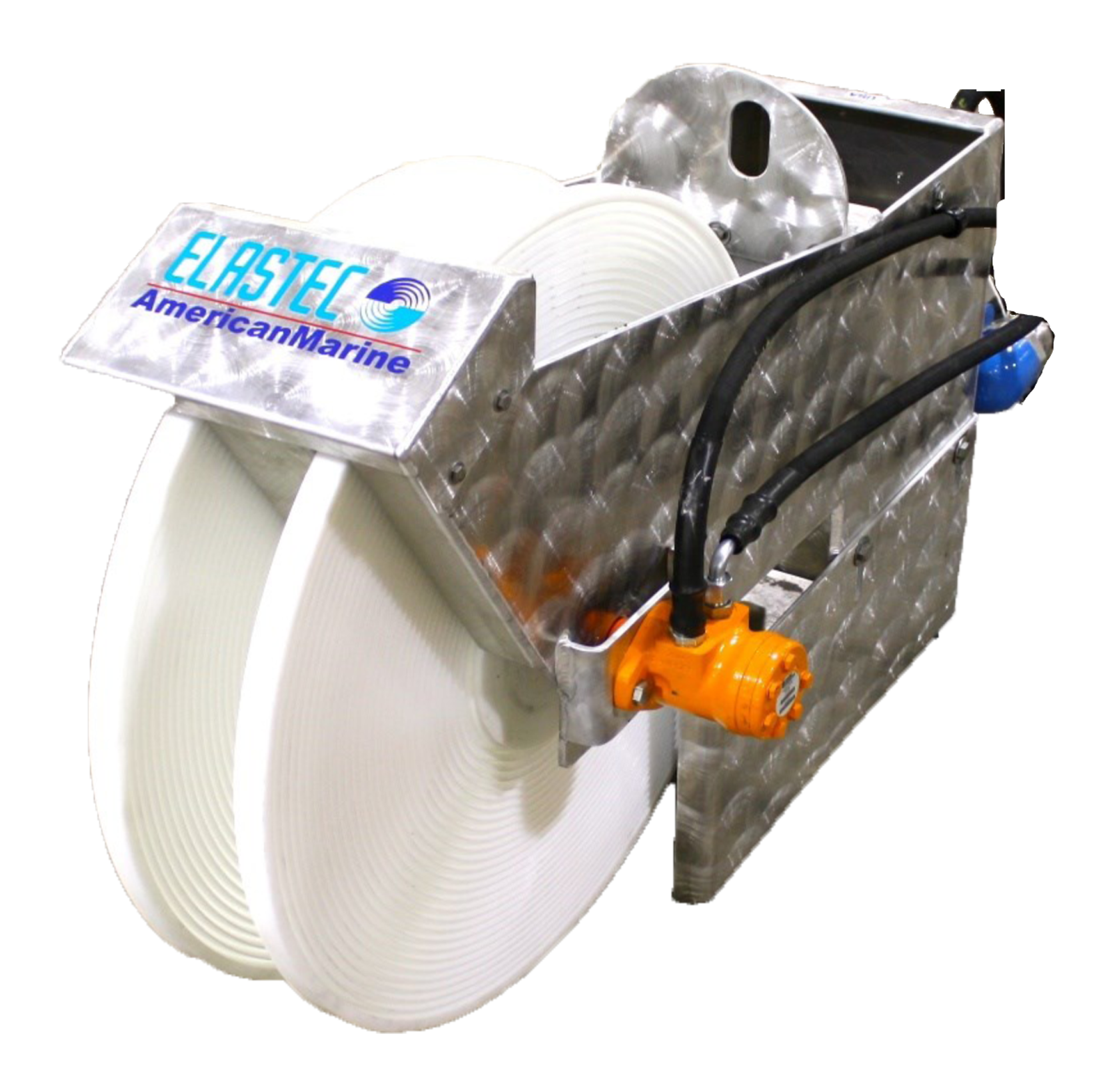 Elastec Groved Disc X30 Skimmer
Function
The X30 skimming system uses the latest patented grooved disc technology for recovering oil from the surface of water. The system recovered 4,670 gallons per minute (1,060 cubic meters per hour) at an average 90 percent efficiency while being officially and independently tested at the Ohmsett facility in New Jersey.
The X30 is a custom-fabricated system especially designed for dedicated oil spill recovery vessels fitted with side channel systems for SEAPRO's OSRV's.
The X30 skimmer system is composed of two skimming devices (each employing two patented Elastec grooved discs), a 8 gpm E150 pump and a hose package. The system operates in conjunction with the boat's hydraulics.
The system is designed to recover liquids of light to medium viscosity, occurring in low– to high-volume concentrations. It can be used in open water or river environments,.
Specifications
Manufacture
Elastec
Model
X30
Service type
Groved Disc
Operating environment
Protected waters
Application
Advancing skimmer
Skimming speed
2-3 kts
Nameplate recovery capacity
189 bbl/hr
Water recovery
Max 15%
Effective daily recovery capacity
907
Sweep width (ft)
Varies (increases as additional
boom is added to skimming system.
Wave height (ft)
6.5' dependant on
vessel capacity
Length (ft)
58"
Width (in)
19"
Height (ft)
31"
Maximum draft (ft)
N/A
Transit speed
Vessel speed
Debris handling
Auto/Not affected
Pump type
Hydraulic
Best in oil types
Light to medium viscosity.
Operators required
One (1)
Aux Equipment
Hydraulic Power unit and E150 pump
are necessary for to unit to operate.
Transportation Modes
C-130
DC-6
DC-3
737
Beaver
Otter
Cessna 206
Cessna 185
Heli
Barge
Tug (only)
Lrg F/V
Sm F/V
Pickup
Fixed asset to OSRV
Locations & Quantities
Zone 1
Ketchikan


55°23'47.94"N 131°43'45.85"W

Zone 7
Juneau


58°17'26.76"N 134°23'33.26"W

(2)
OSRV Rudyerd Bay
(2)
OSRV Neka Bay
Click for a copy of the operators manual.